TRIPLE MAGNESIUM POWDER - Pineapple Coconut
Description

TRIPLE MAGNESIUM features three select forms of bioavailable magnesium to promote sleep support & muscle relaxation for greater overnight recovery †. This powdered formula is deliciously yet lightly flavored to make consistent consumption easy.

TRIPLE MAGNESIUM is formulated with a high-dosed magnesium bisglycinate, a form of magnesium bound to the amino acid, glycine. Glycine works synergistically alongside many neurotransmitters – like GABA –to promote sleep and speed up the recovery process.
Key Features

Powdered formula

Berry flavor

Three specific forms of magnesium for fast absorbability

Developed with Magnesium

 

bisglycinate

 

to

 

promote sleep

†

Promote muscle relaxation and recovery

Reduces muscle cramps

200 oz. powder (40 serves)
Ingredients

Each 5g scoop contains:

Magnesium citrate - 323.6 mg
equiv. elemental magnesium  - 50 mg

Magnesium amino acid chelate - 1050 mg
equiv. elemental magnesium - 210 mg

Magnesium glycinate dihydrate - 427.35 mg
equiv. elemental magnesium - 50 mg

Total Elemental Magnesium - 310mg
How to use

Adults: Mix 1 scoop 5g with 8 ounces of water per evening before bed.
Dietary

Vegan

Free from gluten, dairy, nuts and egg

Contains soy derived substances, sulfites and sucralose
Testing Certificate

TRIPLE MAGNESIUM is Informed Sport Certified.

To obtain the relevant Batch Certificate for this product, head to our Batch Certificate Library and search for your product's batch number to find the corresponding certificate.

For any questions in relation to our certified products, please email hello@thefeed.com
Frequently Asked Questions
Why is PILLAR magnesium different?

Most athletes have supplemented with 'Magnesium' at some point in time - often trying to support sleep, muscle recovery or to fix cramping issues - yet almost all have failed to find any noticeable benefit and thus stopped. The problem is these athletes are using products not designed for them. Pharmaceutical companies have always focused on mass sedentary populations, thus the 'forms' of magnesium and the potency within the formulations are not solving the need states of endurance athletes. PILLAR's Triple Magnesium range was purposefully curated to support sleep and muscle recovery for endurance athletes. Using leading sports science research, a selection of the most bioavailable forms of magnesium were formulated at appropriately high potency. While the pharmaceutical industry focuses on a sedentary demographic, PILLAR unapologetically supports performance outcomes.
Do endurance athletes require more magnesium?

Athletes require more. Full stop. Just like macronutrients; protein, carbohydrates, and fats, are required at greater levels for athletes. This same exists for micronutrients. Magnesium is depleted through sweat, urination, and lipolysis; all incurred at greater levels when undertaking endurance exercise. Therefore, those participating in endurance sports need to be aware that they deplete magnesium at far greater rates than sedentary people
How does magnesium aid sleep?

Magnesium is the vital micronutrient to support sleep as it is a cofactor in the hormone synthesis of serotonin which the brain transforms into melatonin.
What is magnesium bisglycinate?

Magnesium Bisglycinate is the combination of Magnesium bound to the amino acid, Glycine. Glycine works synergistically alongside many neurotransmitters – like GABA –to promote sleep and speed up the recovery process. It is well-tolerated and well-absorbed, unlike other forms of Magnesium (such as the cheaper, more commonly found Magnesium Oxide). For this reason, it is also far less likely to cause laxative effects or gastrointestinal stress.
When is the best time to take magnesium for performance outcomes?

The inclusion of magnesium Bisglycinate in TRIPLE MAGNESIUM, in addition to the other highly bioavailable forms, means this product supports the nervous system and helps with sleep, muscle relaxation, and overall recovery. This makes it best suited to take in the evening, about an hour or so before bed for most people.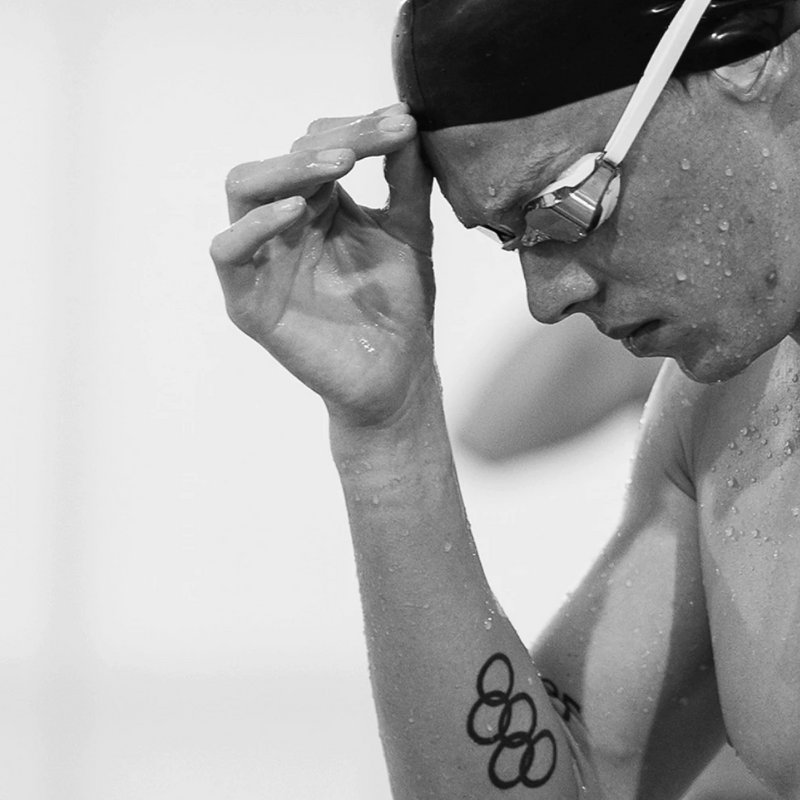 Game Changer
The Triple Mg has been an absolute game changer to my sleep and muscle recovery. Have just started a subscription so I don't run out and have recommended to all my friends and training buddies. Thank you
MORE SLEEP NOW
I'm really impressed with this magnesium powder. I've only been taking this product for a few weeks. I'm now getting solid, deeper and longer sleep than I have in the last 10+ years, no thanks to stages of peri, menopause and now post menopause. Also the pineapple and coconut tastes so much nicer than other magnesium powders I've tried on the past. A big thanks PILLAR!
Great product
Tastes pretty good, I definitely feel that it helps me sleep better.
Love it
Great taste and great for recovery. Definitely a nice coconut after note. I am a big fan. If you haven't tried the TRIPLE MAGNESIUM from PILLAR then this is your sign to do so!
TRIPLE MAGNESIUM POWDER - Pineapple Coconut